Single gas detector maintainable BW Solo - (H2S) Wireless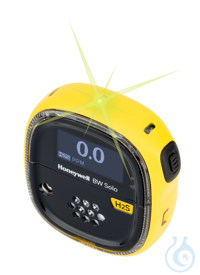 Kuva voi poiketa alkuperäisestä
Tuotenumero.: 100888807
Hinta pyydettäessä
for 1 kappale
The Honeywell BW Solo is easy to use and maintain and includes an extensive
range of sensor options. The profile is small and lightweight and the design is robust
for years of reliable operation. There is no need to disassemble the gas detector for general maintenance such as replacing
sensors, batteries and filters. The wireless version of the device offers you the possibility to manage the device via your smartphone. Certified according to ATEX Sira18ATEX2243, among others.
The single gas detectors are delivered ready for use and complete with shockproof housing, specified
sensor, stainless steel crocodile clip, calibration adapter, piece of tubing and operating instructions
. Technical data:
Dimensions: 70 × 67 × 36 mm
Weight: 103 - 116 g, depending on the sensor installed.
lisää
Luokittelu:

Dewert

Artikkelinumero:

BWS1-HL-Y

Kataloginumero:

100888807

Pakkaus:

1 kappale

Voimassa:

30.06.2022

Viime päivitys:

31.12.2021